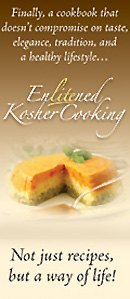 Kati Konersman, RD, CDE
Kati Konersman, RD, CDE


SUMMARY

Registered Dietitian, Lifestyle Counselor and Author
Over twenty five years experience in Dietary/Nutrition Programs in Government, Private Practice, Corporate Consulting, Radio and Television. Specific experience includes:
Taught all levels of clinical and corporate nutrition.
Authored four books on nutrition topics.
Published over 200 articles in magazines and newspapers, such as Vogue-Mexico, La Opinion.
Worked with patients in private clinical practice.
Hosted for sixteen years a weekly nutrition segment on national radio and TV in Mexico City.
Developed dietary and nutrition strategies for corporations, its employees, and their clients.
Worked in diabetes research as dietitian, case manager, and supervisor.

EXPERIENCE
USC School of Medicine, Department of Endocrinology 2005- Current
Nutrition Research Manager
LookAHEAD National Research Study on Diabetes and Weight loss
Lead Interventionist
¨Responsible for meeting research goals set by The National Institutes of Health for weight loss and physical activity.
¨Trained and supervised dietitians to meet protocol goals.
¨ Developed educational materials

UCLA School of Medicine, Department of Epidemiology 1997 – Dec. 2004
Diabetes Prevention Program (DPP)
Dietitian II and Supervisor
¨Successfully led a team of dietitians to reach and supersede the research protocol goals for weight loss and lifestyle modification in 70 study participants.
¨Created a seven day structured meal plan, which was subsequently adopted by 26 DPP Centers nationwide.
¨Created the UCLA-DPP Newsletter.
¨Developed and implemented all motivational campaigns and group activities: mailings, selecting speakers, translating support materials into Spanish, coordinating special events.
¨Created the presentation and represented the UCLA-DPP Center at the National Institutes of Health national conference.
¨As part of the UCLA-DPP Center activity, implemented dietary assessment protocols in clinical trials for Novo-Nordisk, Merck and Lilly Pharmaceuticals.

Clinical Private Practice In Dietetics 1981 - Current
¨Coached clients to achieve lifestyle modification for weight loss and wellness.
¨Developed diets for children, adults and diseases related to nutritional conditions.
¨Organized workshops for weight management, infant nutrition and general nutrition.

Radio and Television 1981 - 1997
¨Televisa - Channel 2, Mexico City
Developed and hosted live segments on diet/nutrition/wellness for over 16 years.

¨XEW Radio - Mexico. 1985 - Current
Hosted live 30 min segments on various nutrition topics with national call-in audience participation.
¨Univision - KMEX Channel 34, Los Angeles, California
Participated as a guest speaker in nutrition segments for the show "Los Angeles al Día"
¨Sábado Gigante - Channel 10, Miami, Florida
Participated as a guest speaker in three segments on diet topics.
Consultant
Distribuidoras Conasupo, Mexico (National Basic Commodities Agency) 1982 - 1986
¨Functioned as Assistant Director for Nutrition Program throughout the country.
¨Designed and implemented nutrition campaigns in rural areas of Mexico.
Grupo Accor, Mexico (Creator of a national employee benefit meal voucher program) 1981 - 1992
¨Created and established a Nutrition Department to service over 200 corporate clients, representing 200,000 employees.
¨Trained and supervised the Nutrition Department staff.
¨Organized corporate dining room services for employees.
Pan Fiiller, Mexico (Largest national producer and distributor of whole grain breads) 1990 - 1997
¨Created recipes and nutrition information for new products.
¨Developed Nutrition Facts Panel for product labeling.
J. A. Foland, M.D., Laguna Hills, California (family practice) 1997 - 1998
¨Developed and packaged a weight loss and wellness management program, in operation today.
Author
¨Published over 200 articles on nutrition topics in magazines and newspapers, including Vogue-Mexico, Tiempo Libre (Mexico City's weekly periodical). 1985-1998
¨Co- author of research paper published in the Journal of American Dietetics. Dec 2002
¨Publishes a weekly column in the Hispanic newspaper La Opinion 2004- Current 2004- Current
Books Published
¨Nutricion Para Todos 1994, 1999 in fourth edition
¨Comer Compulsivamente 1995, 1999 in second edition
¨Sabrosa Nutricion Para Toda Ocasión – 1996, 1999 in third edition
¨Alimentacion Infantil -1998, 2002 in second edition
¨Tacos Dorados No More, wrote a chapter in the book 'Healing Latinos', Published by
The Center for the Study of Latino Health, UCLA, and Cedars-Sinai Health System - 1999
Education
BS in Nutrition, Universidad Nacional Autónoma, Mexico City 1969 - 1974
Graduate work in Nutrition and Psychology, Universidad de las Americas, Mexico 1989 – 1992
Registration Cedula Profesional # 1700226
Member of the American Dietetic Association # 967-487
Certified Lifestyle Counselor 2004
Certified Diabetes Educator 2007 2004
Personal
Born in Budapest, Hungary in 1952. Lived in Mexico City for thirty eight years.
US Citizen
Awards
UCLA Merit of Achievement Award Years 2000 and 2002
Presidents' Circle Nutrition Award. Interventionists for the Diabetes Prevention Program. 2003
Languages
Fluent in English and Spanish.